Archive: This site was live from September 6 to October 24, 2021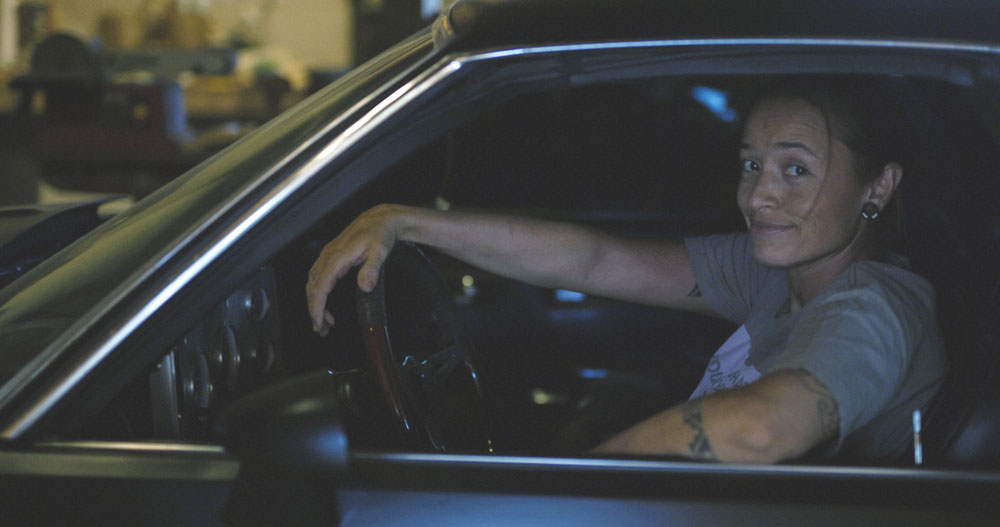 Well, that's a tough question to answer about anyone (right?), but even trickier when describing an ambitious, uncompromising, free-thinking, soulful, charismatic, confessional, nonconforming, disruptive artist like Rose B. Simpson. 
Rose lives and works in her studio on the Santa Clara Pueblo in New Mexico. She is the mother of a four year old girl and keeps her friends and family close. Rose balances motherhood, long hours in the studio, cross-country travel for art projects and residencies, teaching, and working with her galleries in Santa Fe and San Francisco. 
Rose often makes large-scale figurative sculptures out of clay but her art practice also involves creative writing and work like Maria, a fully customized 1985 Chevy El Camino. Rose did all the bodywork and rebuilt the engine herself, and then drove it down Canyon Road in Santa Fe with a subwoofer heartbeat accompanied by friends in post-apocalyptic costumes she designed.
Rose first studied studio art at UNM (just like many of you). She finished her BFA at the Institute for American Indian Arts in Santa Fe (IAIA). A few years later, Rose received an MFA in ceramics and sculpture at Rhode Island School of Design and an MFA in creative nonfiction from IAIA. She also has a degree in Automotive Science/Auto Body at Northern New Mexico College in Española, NM.
If you look at Rose's CV, you will see many traditional art experiences, including exhibitions and artist talks as well as the private collectors and museums who own her work. But you'll also notice that her art practice intermingles with her life. She includes the important work on the board of an arts charter school and the Tewa Women United collective alongside her achievements in the art world.
Explore Rose's work on her website and see what she's up to on Instagram.
Better yet, if you are a UNM student, join the conversation with Rose right now.
---